In my personal experience 2018 was quite a roller-coaster. Although there were many great things that I'm grateful for, there were also some difficult times that I would rather leave behind. As we're entering 2019 and leaving behind negative vibes we should also leave behind certain trends. Fashion-wise 2018 was definitely a fun year, it seems that it was almost like taking a time machine and going back to the 90's.  However some of those trends should definitely stay in the last century.
1.Sporty Sunglasses
Honestly, I'm not sure why this was ever a trend. There is not a person in this world that this trend is flattering on except for Kim Kardashian. Honestly it just gives me wood workshop vibes and I don't think anyone is going for that vibe. Honestly the only reason I would tolerate this trend is because it replaced the tiny glasses trend.
2. Camo Pants 
This trend I'm honestly ready for to go more than any other. It was more of an Instagram trend than a fashion trend, as you could find these pants on probably every Instagram model. These pants were never really flattering and more of a hype. The fact that you could find them in colors like orange and pink made it so much worse.
3.Head-To-Toe Leopard
I actually love leopard, however I feel like it was really overplayed in the last couple of months. It was honestly like a a fashion jungle. I do love a good leopard top and red lip, just not a full on leopard uniform. We should leave that for Halloween.
4. Plaid Sets
While I do love plaid and actually did an outfit post on this trend, I'm not a fan of full on Clueless sets. As in like the loud yellow skirts and jackets. It was cool for a bit, but it definitely got overplayed.
5. Sock Boots/ Sneakers
I do agree that sock boots can definitely be very flattering, however they were definitely overplayed as well. When it come to the Balenciaga-like sock sneakers, I feel that they are definitely staying in 2018 as again they were more of a hype.  When it comes to the boots, I would definitely go for a satin or animal print boot instead.
6.The Teddy Coat
Honestly I was on board with this trend when it first became a thing. However, nowadays it seems that it's the only coat style that exists. Yes it's cute but who wants to look like everyone else? There are so many other alternatives, like trucker jackets and colorful fur coats that are super on trend right now.
7.Over-The-Knee Boots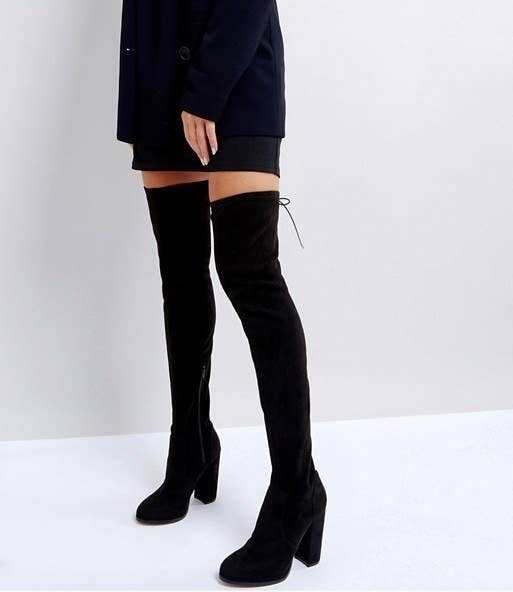 Yeah, I know Ariana Grande's still wearing them, but I feel like this trend was dead for a while now. It's definitely outdated as slouchy boots and just under the knee boots are all the rage now.
8.Crop Tops
Crop Tops have been in for a while now, however I feel that they're slowly going out of style. While cropped sweaters are all the rage now, crop tops are definitely getting outdated. It's the tops that can be tucked into vintage Levi's and corset-like tops that are in right now.
9. Heavy Makeup/Contour
Yes, I believe heavier makeup is great for special events. However I feel as If we're currently putting more emphasis on skincare and a more natural appearance. The no make up-make up look is super in trend now. Therefore I believe that contouring is definitely going to go out of style soon.
10.Chokers
Chokers have been a trend for forever it seems. However the trend has definitely been dying out. 2019 is definitely going to be more about statement earrings and fun hair pieces rather than necklaces.